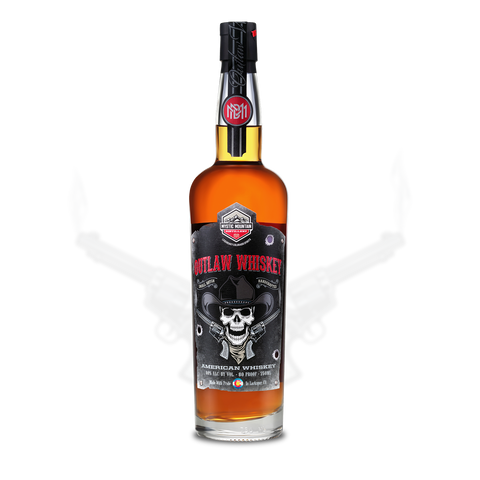 Outlaw Whiskey
750ML │ 40% ALC. BY VOL. │ 80 PROOF
Checking local availability
Outlaw Whiskey
The ultimate expression of classic American spirit.
As the original member of the Outlaw Whiskey family, this smooth & welcoming whiskey is ideal for anyone looking to sample the best of Colorado's American craftsmanship.
Outlaw Whiskey offers a flavorful experience with hints of oak & earthy tones.
Tasting Notes

Find Our Spirits Near You
Search through 280 Colorado liquor stores
within a 10 mile radius of your location
Loading store locator...