The Bees Knees is guaranteed to transport you to the Roaring Twenties with its smooth & refreshing flavor.
Take one sip of this sweet & sour delight soon you'll be buzzing with excitement.
So why wait?
Gather your ingredients & give the Bees Knees a try. You'll be feeling like a character straight out of The Great Gatsby in no time. Cheers!
How To Mix
First:
Fill a shaker with ice.
Next:
Add the gin, honey syrup, & lemon juice to the shaker.
Then:
Shake the ingredients well.
(10-15 seconds)
To Finish:
Pour the mixture through a strainer into a chilled cocktail glass.
Now:
Make Your Drink Today
Pick up at the MMD Tasting Room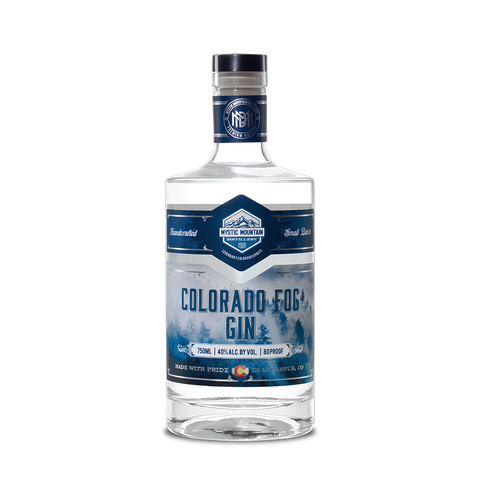 Colorado Fog Gin
Checking local availability